North Dakota Ranks 1st in Quality of Life, 4th Overall in U.S. News & World Report's Best States Rankings
North Dakota offers the best quality of life in the country and ranks fourth overall among U.S. states for the second year in a row in U.S. News & World Report's Best States rankings released.
This is the first year the magazine's annual rankings have included a quality of life category, and North Dakota topped the list. The state also ranked first in four metrics – growth of young population, labor force participation rate, low food insecurity and budget balancing – and ranked second in the infrastructure and fiscal stability categories.
"Thanks to U.S. News & World Report for reinforcing what the people who live and visit here already know: North Dakotans enjoy an unmatched quality of life, with abundant natural resources, endless recreational opportunities and hardworking citizens who make this the best place to live, work and a raise a family," Gov. Doug Burgum said. "We're committed to creating an environment that encourages entrepreneurship and innovation and helping communities reach their fullest potential to make our state an even more vibrant, healthy place to live."
More Topics
Bruce Hagen, Weatherization Assistance Program Manager at the North Dakota Department of Commerce, was recently selected to serve on the National Renewable Energy Laboratories Standard Work Specifications Maintenance Committee. The U.S. Department of Energy (DOE) Weatherization Assistance Program reduces energy costs for low-income households by increasing the energy efficiency...
The Technology Council of North Dakota is seeking your assistance in identifying individuals and entities playing a vital role in North Dakota technology development and recognizing their contributions to the industry. Click here to learn more and to submit a nomination!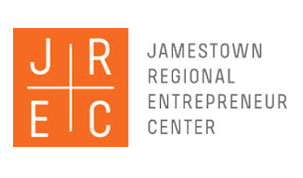 All too often, entrepreneurs in rural areas have few resources available to them that can help their ideas become successful realities. University of Jamestown educators, community members, elected officials, economic development professionals, and civic and business leaders recognized this lack of support and resources to area innovators. They joined forces...