Jamestown Regional Entrepreneur Center: Fostering a Culture of Success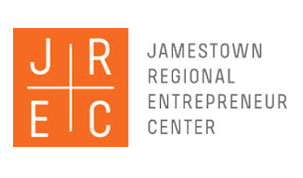 All too often, entrepreneurs in rural areas have few resources available to them that can help their ideas become successful realities. University of Jamestown educators, community members, elected officials, economic development professionals, and civic and business leaders recognized this lack of support and resources to area innovators. They joined forces and created an initiative to support small business owners with a focus on start-up businesses in the South Central North Dakota counties of Wells, Foster, Griggs, Stutsman, Barnes, Logan, LaMoure, McIntosh and Dickey counties.
The Jamestown Regional Entrepreneur Center was the result of steering committees composed of people with varying backgrounds researching and planning a robust solution "to assist entrepreneurs in facilitating and launching successful products and businesses by igniting the synergies of industry, community, the University of Jamestown, government and other entrepreneur centers statewide", says Katherine Roth, Executive Director. The US Department of Commerce (DOC) was an invaluable resource. The DOC works with business centers nationwide providing relevant business education support and provided a background and a unique approach to ensure the center would be a success. Of course, generating finances was another high priority during planning. The USDA Rural Business Development Grant was key to the creation of the Jamestown Regional Entrepreneur Center.
The center's doors opened in August of 2017. "Fostering a culture of regional entrepreneurship" is at the core of everything the center does, notes Roth. When asked what she would like the community to know about the Jamestown Regional Entrepreneur Center, Roth responded, "We are part of a greater entrepreneurial ecosystem with ability to help and ensure business owners success. We work in unison with other business development stakeholders throughout the region as one big team moving forward together."
Programming and resources are abundant. Roth proudly explains, "The Jamestown Regional Entrepreneur Center unifies the human capital of industry, university, and the community through tailored business education programming offered to the region's small businesses, nascent entrepreneurs, and innovators. Planned events that bring together the small business communities and share best practices, such as Entrepreneurship Advocacy Initiatives, are an integral strategy of outreach and support." Events vary in size and subject and include Women in Business, Patents and Innovation, Techstar Start-Up, Intro to Social Media, Coffee Hour Conversations, and much more. Specialized training is also available. Individual appointments are welcomed and can be made by emailing Katherine.Roth@uj.edu. Roth also embraces an open door policy.
The center's outreach isn't limited to business owners and entrepreneurs. Roth explains further; "The Jamestown Regional Entrepreneur Center has assisted university students with the development of their individual entrepreneurial endeavors, thus focusing on both, supporting small business creation and tending to the goal of retaining talented young adults in the region after graduation."
Roth gave careful consideration to the question asking what she considers to be the organization's greatest success, and responded, "Seeing and being able to show there is a community need for the services we're providing. Business owners and entrepreneurs are attending and gathering useful information at our events. Attendance has consistently grown."
When asked what advice she would give to other rural communities in the country interested in launching an advocacy effort supporting entrepreneurs, Roth replied, "Start with steering committees serving various roles, people in community who wear different hats; those who work in economic development, civic leaders, young entrepreneurs. Generate support from organizations and individuals financially. Leverage the USDA Rural Development Grant. This can be daunting. However, if you have methodology in place with timeline, goals, community financial buy-in, stakeholders, partners, educational institutions, etc., the effort is well worth the result. Amazing financial support system really helps community to finance initiative and provide overall support. If you have post-secondary institutions interested in participating, leverage that. Universities and community colleges, vocational schools, certification institution buy-ins are so important to economic development. They are a huge force."
As for the future, "The aim of the Jamestown Regional Entrepreneur Center is to remain congruent with the U.S. Department of Agriculture Rural Development's goals of supporting efforts to create economically thriving rural communities and to promote the adoption and implementation of rural innovation. The Jamestown Regional Entrepreneur Center is hopeful and excited to step into the future together with the communities of economic region six. The future is bright.", says Roth.
Visit their website to learn more about the amazing advocacy efforts provided by Jamestown Regional Entrepreneur Center and their upcoming events (http://jrecenter.com/). Check out their Facebook page to see the successful events held and get the latest news. Better yet, like their page to always be current with what this exciting organization has to offer (https://www.facebook.com/JRECenter/).

---
About Katherine Roth
Katherine Roth is the executive director of the Jamestown Regional Entrepreneur Center, which is co-located at the University of Jamestown. In her role she leads the development of partnerships, collaborates with regional economic development stakeholders to deliver business education programming, and provides business assistance to current and nascent entrepreneurs to support the creation and sustainability of small businesses in the nine North Dakota counties of Wells, Foster, Griggs, Stutsman, Barnes, Logan, LaMoure, McIntosh, and Dickey. Additionally, she provides grants administration for the USDA Rural Business Development grant that significantly sponsors the business development activities of the Jamestown Regional Entrepreneur Center. Katherine earned her Bachelor of Arts degree at the University of Jamestown with majors in business administration, communication, Spanish, and German. She completed a Master of Business Administration at the University of Wisconsin - Whitewater.
More Topics
The Technology Council of North Dakota is seeking your assistance in identifying individuals and entities playing a vital role in North Dakota technology development and recognizing their contributions to the industry. Click here to learn more and to submit a nomination!
Lanny Faleide has used technology to help farmers improve their bottom line for more than 24 years. Continue to full article to watch video. 
North Dakota offers the best quality of life in the country and ranks fourth overall among U.S. states for the second year in a row in U.S. News & World Report's Best States rankings released. This is the first year the magazine's annual rankings have included a quality of life category, and North Dakota topped...