JSDC approves soybean plant incentive
The Jamestown/Stutsman Development Corp. approved economic incentives for the planned Minnesota Soybean Processors crushing plant.
The $282,000 in funding would be repaid from the North Dakota income tax withholding on the new employees of the plant when it begins operations in 2018 and 2019, according to Connie Ova, CEO of the JSDC.
Ova said Minnesota Soybean Processors would likely hire a project manager and assistant to work in Jamestown in May, although the bulk of the new jobs at the plant would be created in 2018 and 2019.
More Topics
For young adults looking for opportunity, there's apparently no better place than North Dakota.  A wave of young people relocating to the state has put North Dakota at the top of a list of best states for young adults to live in 2017. U.S. News released a list Tuesday...
There are just some things you come to love when living here in North Dakota that you just cant find anywhere else. Here are some of those things that people from the Peace Garden state miss the most when they leave. 1. The openness of the prairie. North Dakota...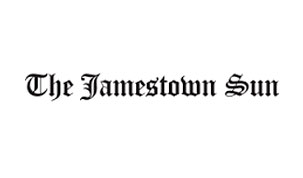 Plans for a $150 million cellulosic ethanol plant at the Spiritwood Energy Park Association industrial park are underway, according to Thomas Corle, founding partner of New Energy Investors, a Pennsylvania company. For more information on this, read the full story as reported by the Jamestown Sun here.