Buffalo Days: A City-Wide Celebration of Jamestown's Prairie Heritage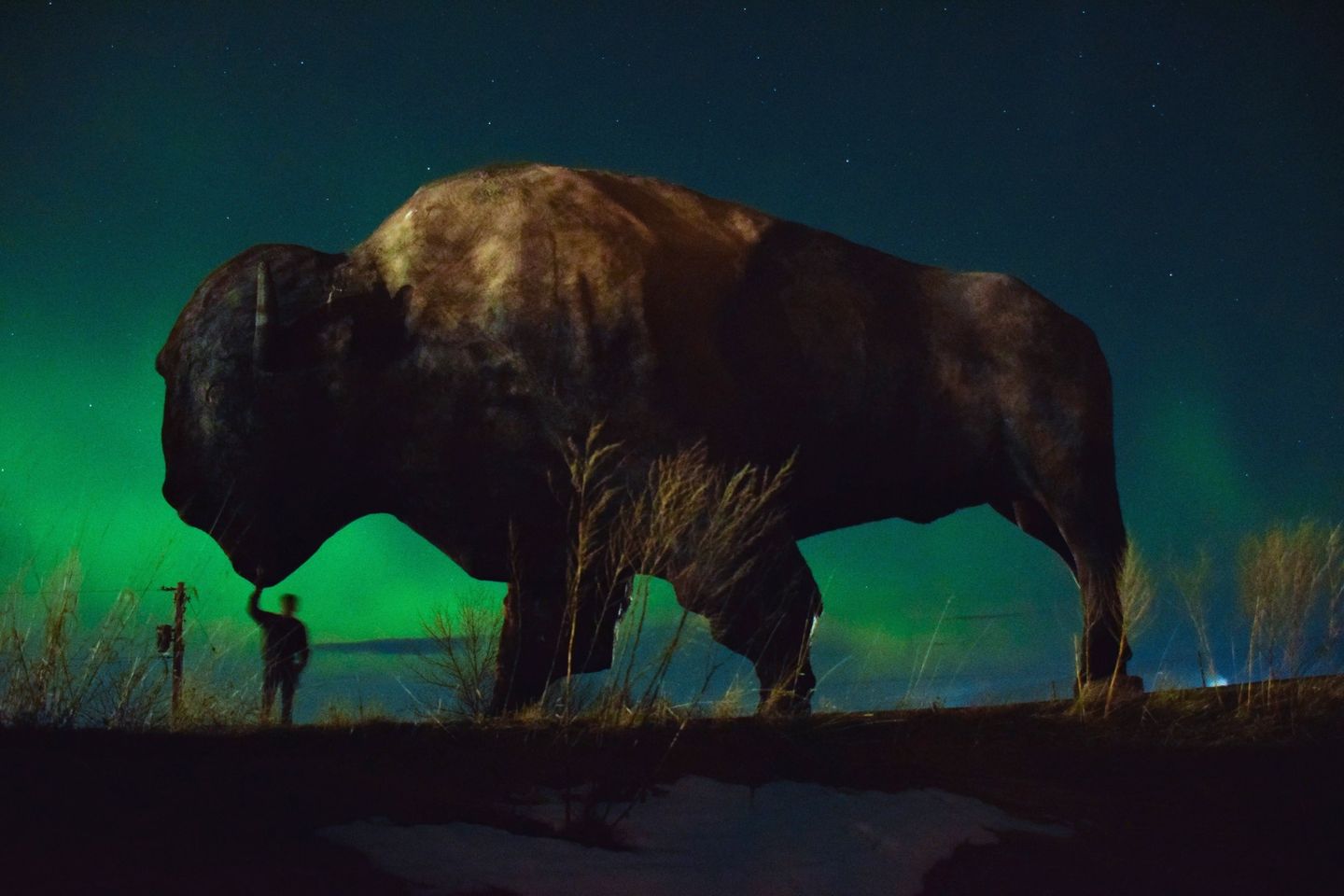 From July 21st to July 23rd, 2023, Jamestown will host one of its most beloved summertime events, the Buffalo Days festival. As a symbol of the region's prairie heritage, the buffalo, or American bison, is central to Jamestown's local culture. To honor this legacy, Buffalo Days features events and deals from several agencies, businesses and organizations. From Friday to Sunday, the schedule is jam-packed with a wide range of activities, including a parade, a vendor show, a golf tournament, a cornhole tournament, concerts and mud drags.
Buffalo Days is a spectacular city-wide event that welcomes visitors into Jamestown and invites former residents to come back home. Most importantly, the festival serves as a community celebration of the meaning behind Jamestown's nickname, "The Buffalo City."
Buffalo Days: A Commemoration of Buffalo City
Buffalo Days commemorates Jamestown's relationship with the American bison. Towering at 26 feet tall, The World's Largest Buffalo Monument stands watch over Jamestown, North Dakota. Originally created to recognize the area's rich history with the American bison, the 60-ton concrete sculpture was built in 1959 by sculptor Elmer Paul Petersen. Through a contest of over 3,500 entries, the statue was officially named "Dakota Thunder" by a North Dakota resident in 2010. Today, the statue is a significant tourist draw for Jamestown and a source of local pride.
Located near the statue is the National Buffalo Museum, which honors and educates on the United States' official national mammal. Through interpretive panels, artifacts and original artwork at the museum, visitors can journey through history and discover the historic, ecological, economic, and cultural significance of the American bison. From the back of the museum, visitors can view Jamestown's buffalo herd out in a natural prairie habitat. While residents can interact with these community staples year-round, Buffalo Days provides a joyous opportunity to celebrate the animal that is not only central to Jamestown's local culture, but to America's national identity.
Come out to Buffalo Days and Enjoy Jamestown's Most Beloved Festival
Every year, residents and visitors alike journey to Jamestown to enjoy Buffalo Days. In an article with The Jamestown Sun, Emily Bivens, Executive Director of the Jamestown Area Chamber of Commerce, states that Buffalo Days is a celebration of Jamestown itself. "The Jamestown Area Chamber of Commerce really enjoys helping organize Buffalo Days. Whether it's your first time in Jamestown, you're visiting family or friends, or even coming home for a family or class reunion, we invite everyone to come explore our amazing community and take part in this family-friendly celebration of Jamestown."
Buffalo Days is the perfect time to come out and enjoy Jamestown's splendid summer weather and small-town spirit. To see the full schedule of events, click here. Or, to learn more about Jamestown's local culture and heritage, click here.