Join Us this June in Jamestown: Ways to Spend Your Summer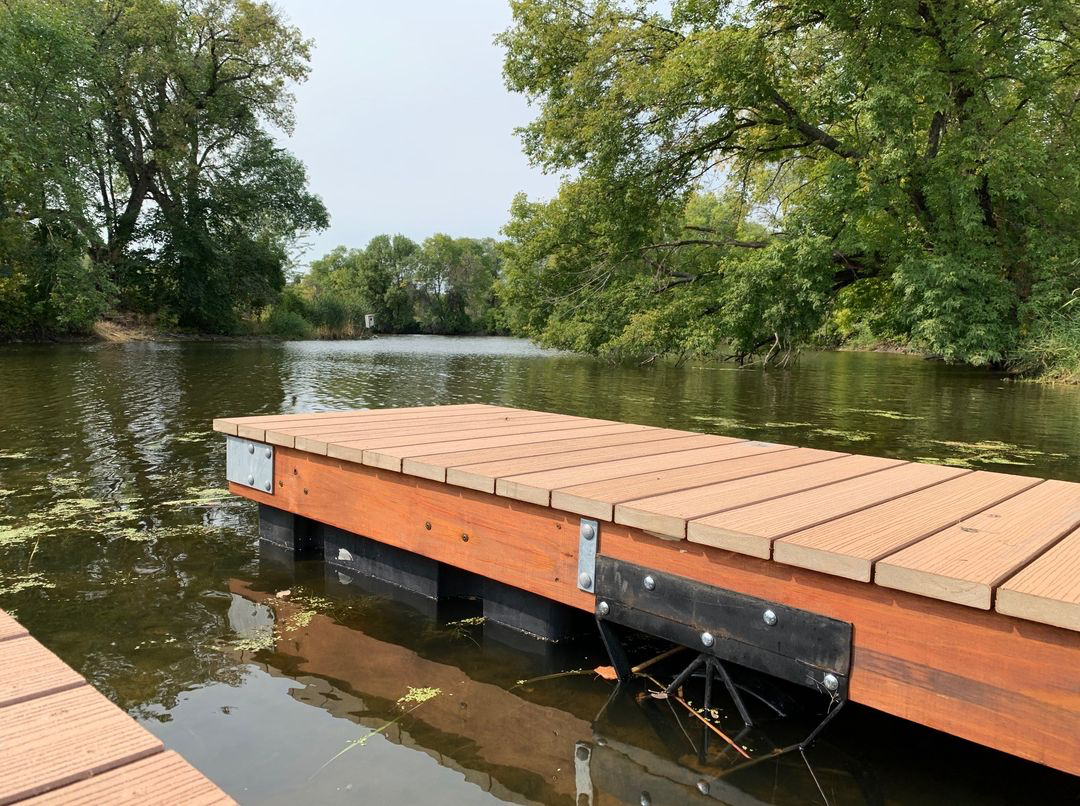 It's officially June in Jamestown, and we're joining our residents in welcoming the beginning of summer. As our residents know, summer in Jamestown is particularly pleasant. With several outdoor programs, festivals, and the perfect weather, Jamestown provides the perfect atmosphere for the summer season.
With two lakes, 30 miles of hiking and biking trails, family-friendly attractions, and several special events, Jamestown offers all of its residents spectacular summer recreation. Whether you prefer to spend your summer hunting and fishing, exploring museums, biking on a rugged trail, or just soaking up the sun on a sandy beach or walking path, Jamestown has your perfect summer activity.
June to August in Jamestown: Fun-Filled Festivals for the Family
In addition to Jamestown's many beloved parks and facilities, Jamestown also offers several special events and fun-filled festivals. From June 9th-11th, for example, Jamestown will host the 29th Annual Jamestown Kite Festival. The festival is a renowned event for kite enthusiasts, and brings visitors to Jamestown from across the country as well as Canada. The event is free and open to the public, and includes door prizes, music, and programming for children.
For outdoor enthusiasts, Jamestown hosts several races and outdoor athletic events. This August, Jamestown will host The Pipestem Creek Trail Run. Suited for families as well as seasoned runners, the event offers a 3 mile walk, a 3 mile run, and a 8 mile run. The same month, Jamestown will host the Gear Grinder Mountain Bike Race. Beginning at the Pipestem Creek Trail, mountain bikers can race for cash prizes, which will be awarded to the top 6 male and female expert finishers. In addition, bikers will be eligible to win a Garmin Edge 530 Mountain Bike Bundle. The race is broken up into beginner, sports and advanced divisions, so all skill levels are welcome.
Alongside our festivals, Jamestown offers many other events throughout the summer including youth programs, music festivals, community picnics and art exhibits. For those looking to get involved in outdoor sports, Jamestown also offers 12 softball fields, 8 soccer fields, 9 tennis courts, a jogging and exercise trail, and 8 parks of varying sizes. For those looking for watersports activities, The Jamestown Reservoir is the perfect scene for paddling, kayaking, and more. To see the full list of summer events and amenities, click here.
Jamestown Offers Fun for Everyone: Spend your Summer Here
Whether you're a family, an outdoor extraordinaire, or just looking to get out of the house and into the sun, Jamestown offers plenty of choices for summer fun. With pleasant temperatures throughout the summer, outdoor recreation is exceptionally enjoyable here. To learn more about life in Jamestown, visit our quality of life page.