Airport Business Park Offers Expansion Options in Jamestown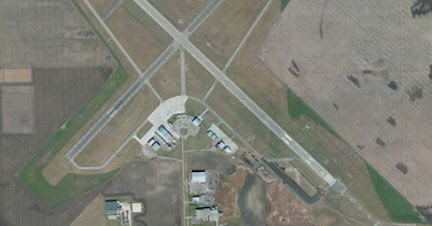 Businesses across a number of industries have historically found Jamestown and Stutsman County, North Dakota to be very beneficial for their operations. The presence of three industrial parks top that list of strategic assets, with one in particular, the Airport Business Park, currently ready for businesses looking for unique advantages.
The Airport Business Park is one of three industrial parks in the Jamestown area. It was created out of necessity as the I-94 and Bloom Business Parks approached capacity. The Jamestown Regional Airport partnered with the Jamestown/Stutsman Development Corporation (JSDC) to lease over 80 acres to develop into shovel ready industrial lots.
Location
The first advantage the Airport Business Park offers is a central location. It is minutes from downtown Jamestown, with easy access to 34th St. SE and Highway 20. The park is minutes from Interstate 94 and with numerous local trucking operations, products can reach national customers quickly via the country's Interstate system. The airport location offers 11 weekly round-trip direct flights to Denver International Airport through United Airlines via SkyWest and cargo flights by FedEx and UPS.
Available & Flexible
Another advantage is the immediate availability of 80 acres of shovel-ready sites with all utility infrastructure in place. In addition, expansion opportunities exist with several hundred acres available currently without infrastructure. The nature of the land lease allows for plenty of flexibility in designing site dimensions at tenants' request. Most sites are in the five- to six-acre size due to infrastructure access but they can be combined or divided as long as resultant sites are not left landlocked. A portion of the sites are adjacent to airport runways and would suit requirements for aeronautical businesses perfectly.
"Companies needing access to the airport for operations like shipping or test flight services would find those sites extremely favorable," said Katie Hemmer, the Airport Director.
Other sites are adjacent to Highway 20 and would be more suitable for non-aeronautical purposes like commercial or industrial manufacturing.
"The only real limitations on those sites would be facility height with items like plumes or stacks to not interfere with the airport flight path," said Hemmer.
The utility infrastructure in place includes natural gas, electricity, water, sewer, phone, cable, internet, streets with curb and gutter, stormwater system and street lights.
"Daktel, our utility company, had the foresight to move towards fiber about 10 years ago," said Hemmer. "Now, our internet is some of the best in the country because of that decision."
Target Industries
The ability to facilitate aeronautical, commercial or industrial manufacturing options at the park matches Jamestown's growing economy of high paying careers like engineering jobs. One interesting targeted industry is unmanned aircraft systems (UAS) and related technology. The Grand Forks area, led by the University of North Dakota, has been a UAS hub for a number of years and Jamestown is situated to become the next North Dakota hub as business opportunities expand. An ideal situation would be as package delivery companies like Amazon add unmanned aircraft operations to their traditional shipping, sorting and hub services.
"As these worlds come together, they will find Jamestown as the perfect location for their needs," said Hemmer.
To learn more about the Airport Business Park and how Jamestown can fit your business needs, contact the JSDC here.