In meeting with President Trump, Burgum highlights state-federal partnerships, continued testing support
Gov. Doug Burgum met with President Donald Trump today at the White House, highlighting the benefits of state-federal partnerships to North Dakota's COVID-19 response and recovery efforts and the need for continued federal support to fully execute the state's testing strategy.
During the White House meeting with President Trump and Colorado Gov. Jared Polis, Burgum thanked the president for his and Vice President Mike Pence's leadership throughout the pandemic and for the administration's partnership in addressing testing, personal protective equipment, economic relief for citizens and businesses, and other COVID-19 impacts.
More Topics
The Jamestown/Stutsman Development Corporation (JSDC) Board discussed the interest in a greenhouse facility in Stutsman County. The interest is specifically in the Spiritwood Energy Park and Klose Property. Corry Shevlin, Business Development Director, says both properties would be a good home for a project like that. Click here to read full article.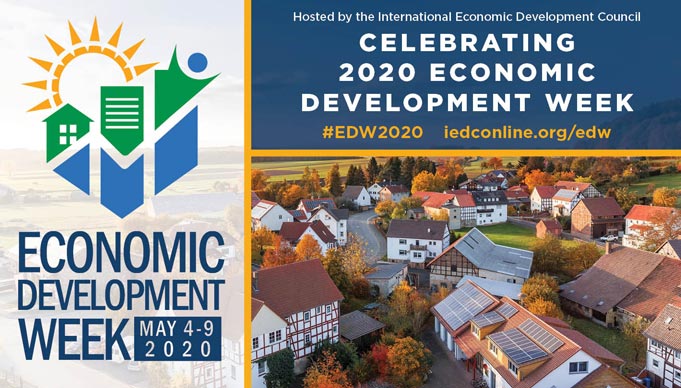 May 4-9 is International Economic Development Week (EDW). It's an opportune time to reflect on the importance of local economic development efforts to building a vibrant and sustainable community. The International Economic Development Council (IEDC) created EDW in 2016 to help raise awareness for the profession. Economic Development Organizations (EDOs) ar...
Gov. Doug Burgum, Tourism Director Sara Otte Coleman and Destination Marketing Association of North Dakota (DMAND) president Searle Swedlund presented six Governor's Travel and Tourism Awards today during the weekly tourism industry chat. The Governor's Travel and Tourism Awards are typically presented in April at the Travel Industry Conference. The COVID-19 health crisi...