Commerce encourages immediate response from rural North Dakotans, as delivery of the census packets in rural communities resumes
The North Dakota Department of Commerce encourages rural residents to immediately respond to the Census 2020 survey as delivery of material packets resumes for the remaining rural residences in the state.
"This is an opportunity for the state to get caught up with where it should be in the rate of responses," said Kevin Iverson, Census Office manager at the North Dakota Department of Commerce. "The state is behind where it should be at this point with just 58% of residents having responded to the census, below the national average. Unfortunately, we have some counties in the state where less than 30% of residents have responded."
More Topics
Gov. Doug Burgum met with President Donald Trump today at the White House, highlighting the benefits of state-federal partnerships to North Dakota's COVID-19 response and recovery efforts and the need for continued federal support to fully execute the state's testing strategy. During the White House meeting with President Trump and Colorad...
The Jamestown/Stutsman Development Corporation (JSDC) Board discussed the interest in a greenhouse facility in Stutsman County. The interest is specifically in the Spiritwood Energy Park and Klose Property. Corry Shevlin, Business Development Director, says both properties would be a good home for a project like that. Click here to read full article.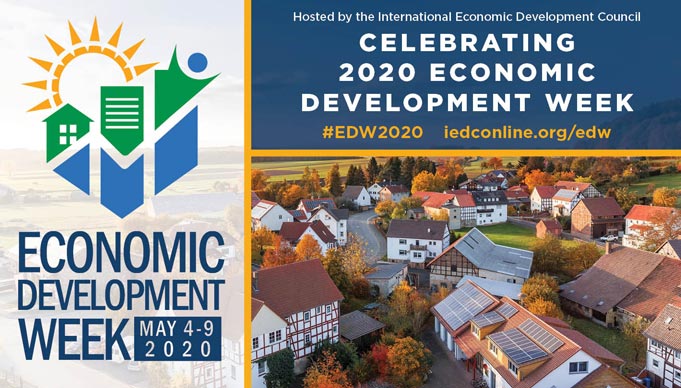 May 4-9 is International Economic Development Week (EDW). It's an opportune time to reflect on the importance of local economic development efforts to building a vibrant and sustainable community. The International Economic Development Council (IEDC) created EDW in 2016 to help raise awareness for the profession. Economic Development Organizations (EDOs) ar...