Stutsman County Community Snapshot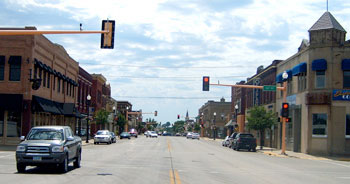 Jamestown is a place adorned in charm. Norman Rockwell could have painted curly-topped boys fishing along the banks of the James River that runs through Jamestown. Western writer Louis L'Amour was born here and we'd like to think Jamestown was a source of inspiration for him. Jamestown is nestled between two rivers - the James River and the Pipestem River which provide recreational opportunities in a beautiful setting.
Jamestown offers excellent public and private schools with a high school completion rate of 91%. Jamestown's state of the art high school provides class sizes that are small by big-city standards where students get personal attention and are encouraged to participate in many extracurricular activities and sports available. Higher education can also be achieved here at the University of Jamestown which has been ranked the #1 college in North Dakota by US News & World Report for multiple years.
Jamestown is a place of clean air, safe streets and short commutes. You can take time for fitness at the Two Rivers Activity Center, at one of many local athletic clubs, or on the outdoor walking, biking, and hiking trails in and around town. You can own and operate a thriving business, realize job stability in the same community you own your dream home, enjoy quiet neighborhood living, and watch your children grow. Here, the American Dream is tangible with the qualities of small town living plus exceptional opportunities to achieve personal and professional success.
Back To Top
Population
| Population | 2000 | 2010 | 2021 | 2026 |
| --- | --- | --- | --- | --- |
| Jamestown, ND | 15,690 | 15,422 | 15,251 | 14,930 |
Source: ESRI, 2021-10-13
Population by Age
| Population | 2010 | 2021 | 2026 |
| --- | --- | --- | --- |
| 0-4 | 877 | 764 | 750 |
| 5-9 | 841 | 749 | 722 |
| 10-14 | 825 | 756 | 738 |
| 15-19 | 999 | 931 | 912 |
| 20-24 | 1,363 | 1,267 | 1,218 |
| 25-29 | 1,055 | 995 | 942 |
| 30-34 | 926 | 923 | 884 |
| 35-39 | 838 | 870 | 813 |
| 40-44 | 857 | 805 | 831 |
| 45-49 | 1,058 | 816 | 842 |
| 50-54 | 1,167 | 921 | 812 |
| 55-59 | 1,068 | 1,031 | 847 |
| 60-64 | 879 | 1,060 | 922 |
| 65-69 | 573 | 894 | 954 |
| 70-74 | 497 | 772 | 832 |
| 75-79 | 502 | 591 | 750 |
| 80-84 | 533 | 493 | 552 |
| 85+ | 564 | 613 | 610 |
| 18+ | 12,385 | 12,525 | 12,272 |
| Median Age | 40 | 42 | 43 |
Source: ESRI, 2021-10-13
Population by Race
| Jamestown, ND | 2021 |
| --- | --- |
| Total | 15,251.000 |
| White Alone | 90.710 |
| Black Alone | 2.940 |
| American Indian Alone | 1.910 |
| Asian Alone | 0.980 |
| Pacific Islander Alone | 0.090 |
| Some Other Race | 1.240 |
| Two or More Races | 2.130 |
| Hispanic Origin | 3.730 |
| Diversity Index | 23.500 |
Source: ESRI, 2021-10-13
Growth Rate
| | | |
| --- | --- | --- |
| Jamestown, ND | 2010 - 2014 | 2014 - 2019 |
| Population | 0% | 0% |
| Households | 0% | 0% |
| Families | 0% | -1% |
| Median Household Income | % | 0% |
| Per Capita Income | % | 1% |
Source: ESRI, 2021-10-13
Back To Top
Back To Top
Households
| Population | 2000 | 2010 | 2021 | 2026 |
| --- | --- | --- | --- | --- |
| Households | 6,528 | 6,564 | 6,634 | 6,507 |
| Housing Units | 6,993 | 6,980 | 7,215 | 7,291 |
| Owner Occupied Units | | | 3,704 | 3,724 |
| Renter Occupied Units | | | 2,931 | 2,784 |
| Vacant Units | | | 581 | 784 |
Source: ESRI, 2021-10-13
Home Value
| Jamestown, ND | 2021 | 2026 |
| --- | --- | --- |
| Median Home Value | $149,280 | $160,210 |
| Average Home Value | $160,657 | $173,040 |
| <$50,000 | 253 | 182 |
| $50,000 - $99,999 | 846 | 736 |
| $100,000 - $149,999 | 764 | 759 |
| $150,000 - $199,999 | 826 | 906 |
| $200,000 - $249,999 | 662 | 739 |
| $250,000 - $299,999 | 157 | 150 |
| $300,000 - $399,999 | 92 | 97 |
| $400,000 - $499,999 | 79 | 115 |
| $500,000 - $749,999 | 19 | 32 |
| $1,000,000 + | 0 | 0 |
Source: ESRI, 2021-10-13
Housing Year Built
| Year Range | Houses Built |
| --- | --- |
| 2010 or Later | 213 |
| 2000-2009 | 337 |
| 1990-1999 | 523 |
| 1980-1989 | 678 |
| 1970-1979 | 1,306 |
| 1960-1969 | 1,272 |
| 1950-1959 | 1,131 |
| 1940-1949 | 397 |
| 1939 or Before | 1,223 |
Source: ESRI, 2021-10-13
Back To Top
Back To Top
Income
| Jamestown, ND | 2021 | 2026 |
| --- | --- | --- |
| Median Household | $51,254 | $50,903 |
| Average Household | $66,344 | $69,170 |
| Per Capita | $29,479 | $30,780 |
Source: ESRI, 2021-10-13
Household Income Base
| Jamestown, ND | 2021 |
| --- | --- |
| <$15,000 | 901 |
| $15,000 - $24,999 | 600 |
| $25,000 - $34,999 | 804 |
| $35,000 - $49,999 | 896 |
| $50,000 - $74,999 | 1,482 |
| $75,000 - $99,999 | 688 |
| $100,000 - $149,999 | 830 |
| $150,000 - $199,999 | 223 |
| $200,000+ | 211 |
Source: ESRI, 2021-10-13
Back To Top
Back To Top
Commute
| Category | Commuters |
| --- | --- |
| Workers 16+ | 7,627 |
| In-County Residents | 7,149 |
| Out-of-County Residents | 433 |
| Drive Alone | 6,317 |
| Carpooled | 763 |
| Public Transport | 15 |
| Work at Home | 110 |
| Less than 5 minutes | 698 |
| 5-9 minutes | 2,936 |
| 10-14 minutes | 2,118 |
| 15-19 minutes | 924 |
| 20-24 minutes | 139 |
| 25-29 minutes | 141 |
| 30-34 minutes | 103 |
| 35-39 minutes | 12 |
| 40-44 minutes | 42 |
| 45-59 minutes | 120 |
| 60-89 minutes | 48 |
| 90+ minutes | 236 |
| Average Travel Time | 13 |
Source: ESRI, 2021-10-13
Source: ESRI, 2021-10-13
Employees by NAICS
| Category | Number |
| --- | --- |
| Total Employees | 10,759 |
| Agr/Forestry/Fish/Hunt | 26 |
| Mining | 0 |
| Utilities | 0 |
| Construction | 424 |
| Manufacturing | 517 |
| Wholesale Trade | 577 |
| | |
| Retail Trade | 990 |
| Motor Veh/Parts Dealers | 186 |
| Furn & Home Furnish Str | 19 |
| Electronics & Appl Store | 35 |
| Bldg Matl/Garden Equip | 182 |
| Food & Beverage Stores | 75 |
| Health/Pers Care Stores | 64 |
| Gasoline Stations | 59 |
| Clothing/Accessory Store | 34 |
| Sports/Hobby/Book/Music | 31 |
| General Merchandise Str | 258 |
| Misc Store Retailers | 45 |
| Nonstore Retailers | 2 |
| | |
| Transportation/Warehouse | 225 |
| Information | 344 |
| | |
| Finance & Insurance | 508 |
| Cntrl Bank/Crdt Intrmdtn | 266 |
| Sec/Cmdty Cntrct/Oth Inv | 57 |
| Insur/Funds/Trusts/Other | 185 |
| | |
| Real Estate/Rent/Leasing | 100 |
| Prof/Scientific/Tech Srv | 289 |
| Legal Services | 28 |
| Mgmt of Comp/Enterprises | 0 |
| Admin/Support/Waste Mgmt | 90 |
| Educational Services | 615 |
| HealthCare/Social Assist | 3,322 |
| Arts/Entertainment/Rec | 224 |
| | |
| Accommodation/Food Srvcs | 873 |
| Accommodation | 194 |
| Food Srv/Drinking Places | 679 |
| | |
| Other Srv excl Pub Admin | 944 |
| Auto Repair/Maintenance | 102 |
| Public Administration Emp | 663 |
Source: ESRI, 2021-10-13
Educational Attainment (25+)
| Jamestown, ND | 2021 |
| --- | --- |
| Some High School | 604 |
| Graduated High School | 3,087 |
| Associates Degree | 1,028 |
| Bachelor's Degree | 1,986 |
| Graduate Degree | 600 |
Source: ESRI, 2021-10-13
Back To Top
Back To Top
Businesses by NAICS
| Category | Number |
| --- | --- |
| Total Businesses | 773 |
| Agr/Forestry/Fish/Hunt Bus | 3 |
| Mining Bus | 0 |
| Utilities Bus | 0 |
| Construction Bus | 57 |
| Manufacturing Bus | 20 |
| Wholesale Trade Bus | 25 |
|   |   |
| Retail Trade Bus | 110 |
| Motor Veh/Parts Dealers Bus | 14 |
| Furn & Home Furnish Str Bus | 4 |
| Electronics & Appl Store Bus | 5 |
| Bldg Matl/Garden Equip Bus | 15 |
| Food & Beverage Stores Bus | 12 |
| Health/Pers Care Stores Bus | 10 |
| Gasoline Stations Bus | 7 |
| Clothing/Accessory Store Bus | 7 |
| Sports/Hobby/Book/Music Bus | 6 |
| General Merchandise Str Bus | 5 |
| Misc Store Retailers Bus | 13 |
| Nonstore Retailers Bus | 12 |
|   |   |
| Transportation/Warehouse Bus | 21 |
| Information Bus | 25 |
|   |   |
| Finance & Insurance Bus | 64 |
| Cntrl Bank/Crdt Intrmdtn Bus | 15 |
| Sec/Cmdty Cntrct/Oth Inv Bus | 15 |
| Insur/Funds/Trusts/Other Bus | 34 |
|   |   |
| Real Estate/Rent/Leasing Bus | 29 |
| Prof/Scientific/Tech Srv Bus | 38 |
| Legal Services Bus | 9 |
| Mgmt of Comp/Enterprises Bus | 0 |
| Admin/Support/Waste Mgmt Bus | 18 |
| Educational Services Bus | 20 |
| HealthCare/Social Assist Bus | 88 |
| Arts/Entertainment/Rec Bus | 18 |
|   |   |
| Accommodation/Food Srvcs Bus | 52 |
| Accommodation Bus | 15 |
| Food Srv/Drinking Places Bus | 37 |
|   |   |
| Other Srv excl Pub Admin Bus | 109 |
| Auto Repair/Maintenance Bus | 21 |
| Public Administration Bus | 56 |
Source: ESRI, 2021-10-13
Back To Top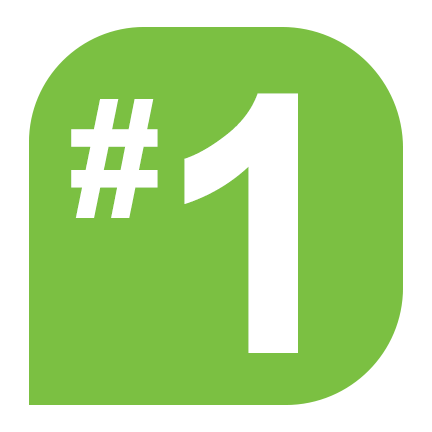 Highest Income Growth
Wallethub.com