April 6, 2021 at Noon - JSDC Existing Business Outreach Committee Meeting
More Topics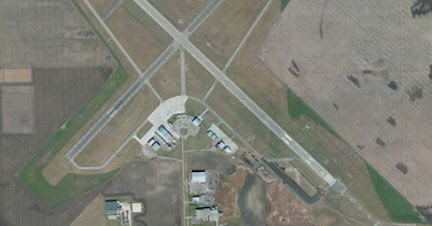 Businesses across a number of industries have historically found Jamestown and Stutsman County, North Dakota to be very beneficial for their operations. The presence of three industrial parks top that list of strategic assets, with one in particular, the Airport Business Park, currently ready for businesses looking for unique advantages. Th...
JAMESTOWN, N.D. (Jamestown Chamber) – The chamber Young Professionals of Jamestown and the Chamber Ambassadors recently recognized Sabir's Buffalo Grill as the March Business of the Month Award recipient for their outstanding customer service and continued commitment to the community. Their nomination stated: "Outstanding small business committed to excelling in product an...
JAMESTOWN, N.D. (Jamestown Chamber) – Members of the Jamestown Area Chamber of Commerce Ambassadors held a ribbon cutting ceremony for Knight & Day Coffee on the University of Jamestown campus. This new business offers Starbucks products and a drive-through service. They are located in the UJ Place building. Read full article.